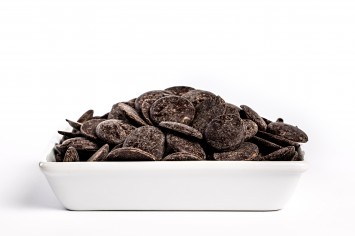 Cocoa Liquor – 100% Cocoa Bean
---
Easy melt buttons of pure Cocoa liquor is the next step from Cacao Nibs and is really, just pure chocolate without the sugar or vanilla.
The flavour is intense cocoa with pronounced dry bitterness which adds a different dimension to desserts, cakes and ice creams etc. It's also ideal for adding to savoury dishes as it doesn't contain any sugar.
Cocoa Liquor (sometimes called cocoa mass) is made from the cocoa nibs which are very finely ground in a ball mill. Because of the high fat content they liquefy; the result is Cocoa Liquor which is ideal for cooking as it contains no sugar, vanilla, milk or lecithin. All chocolate is made from this, so you could say it's pure chocolate!
Despatch: Place your order before 3pm Mon – Fri*, we will make every effort to send it the same day.
FREE Delivery: Not a guaranteed service, usually delivers within 48 hours including Saturdays* but can take longer. Please note, we cannot deliver on Sundays.
Next Day delivery available, please select at checkout.