Privacy Policy
---
At Aphrodite Chocolates our aim is to provide you with absolute customer satisfaction.
We take your privacy extremely seriously. To ensure that your privacy is completely protected, we are providing this notice explaining how we collect and use your data.
What our Privacy Policy covers.
This policy explains how Aphrodite Chocolates treats the personal information that Aphrodite Chocolates collects and receives, including information related to your past use of Aphrodite Chocolates. We will only use the personal information supplied by you lawfully, in accordance with the UK Data Protection Act 1998. Personal information is data about you that is personally identifiable, such as your name, address, e-mail address, and that is not otherwise publicly available.
This policy does not apply to the practices of companies that Aphrodite Chocolates does not own or control, or to people that Aphrodite Chocolates does not employ or manage.
We will only use the information supplied by you lawfully, in accordance with the United Kingdom Data Protection Act 1998.
Information Sharing and Disclosure
The contact information and address details you supply are for our use only in executing your order, we will never sell or pass on your infomation to any third parties or used for any other purpose.
We will not collect and hold on record any other sensitive information about you without your explicit consent.
We will not transfer information provided by you outside the EEA (European Economic Area) without first obtaining your consent.
We do use technology which enables us to assess which pages on our web site are the most popular and for use where fraudulent activity has taken place. We do not use technology to collect personal data or other information.
The information we do hold will be accurate and held securely in accordance with the law and our own internal security policy and kept up to date and will relate to your purchases and associated correspondence only. You can check any information that we hold about you simply by contacting us. If you find there are inaccuracies we will correct them promptly.
All card transactions are processed by our professional card transaction service provider. We do not hold any credit card details.
Email Policy
After ordering you will receive a confirmation email.
After ordering, filling in a contact form or requesting information on our website, you will receive an email from us; however, this in no way implies subscription to any of our mailing lists.
You will receive email from us only in relation to your order and/or in response to other correspondence or dealings with us.
Other than this we will not e-mail you unless you have opted in to the Aphrodite Chocolates Newsletter email list.
Cookies
A cookies is a little piece of information, stored by the website on your computer. There are two types of cookies: session cookies, which your browser automatically deletes after leaving the site, and permanent cookies, which are not automatically deleted – although you can delete these yourself via your internet browsing history.
We may download a session cookie to your browser.
Permanent cookies are used to remember you for the next time you visit our site. We will only download a permanent cookie to your web browser if you specifically request this via the 'remember me' check box during the checkout process.
No personal data is stored in cookies, unless explicitly accepted by you.
Changes to our Privacy Policy
Aphrodite Chocolates may update or change this Privacy Policy. We will provide notification of any significant changes in this policy via an email to the address provided within your Aphrodite Chocolates account, or by placing a notification prominently on our website.
Contact
Should you have any questions about our Privacy Policy, please contact us – we value any feedback given.
Our Favourites
---
Our top picks from the range of products we create by hand in Derbyshire. Chosen for the true chocolate connoisseur. From luxurious chocolate gifts to single origin blends - we've got something for everyone at Aphrodite Chocolates.
Chocolate Gift Ballotin – Primrose Yellow
A handpicked selection of our chocolates, presented in our Aphrodite Gift Ballotin.
Details
Add to cart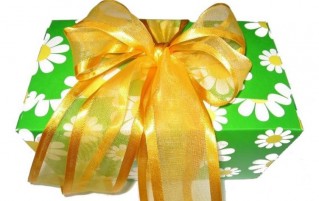 Floral Gift Ballotin – Daisies
Gift Ballotin in a floral design, filled with a selection of our chocolates.
Details
Add to cart
Coffee Cream Chocolates
A selection of our chocolates from across the range, presented in a bespoke Aphrodite Gift Box.
Details
Add to cart